Well-trained technicians at Pit & Drive are committed to delivering a delightful customer experience in all the vehicle maintenance and repair services .The team  understands cars and they understand the people who drive them. They take responsibility to the overall performance of the vehicle by assuring complete maintenance and repair  records while updating the customer with scheduled requirements. Pit & Drive's  services include a complete range of diagnostics systems, all mechanical, electrical, collision repair services, electronic and air conditioning related repairs in addition to lubrication and periodic services.
Our Featured Services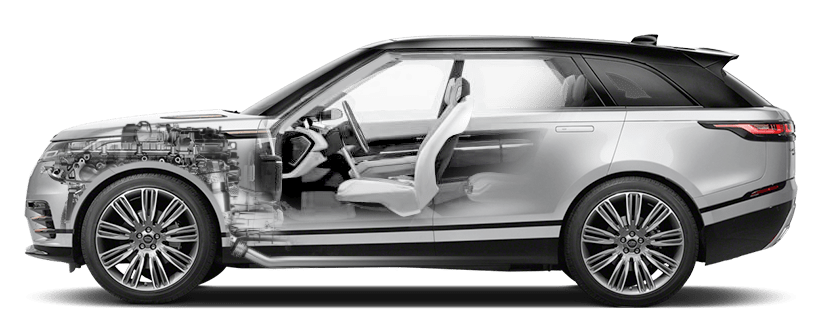 Periodic replacement of perishable components (Air Filter, Oil Filter, Wiper Rubbers etc.) and lubricants which are essential in maintaining your vehicles optimum performance levels: All included in our affordable maintenance packages.
Pit & Drive is equipped to diagnose any type of mechanical (or electronic) repair and get your vehicle back on the road in the best possible condition. Our diagnostic tools (set to OEM standards) are designed to support the very latest in automotive technology with its advanced features and unparalleled functions.
We will ensure your engine is running at its fullest potential. We promise a major improvement in the way your vehicle runs and even an improved fuel economy! Fuel Injection Cleaning, Spark Plug Replacement and even a thorough diagnostic test on your engine components.
Automatic Transmission Fluid (ATF) Change – ATF cools, cleans and lubricates the internal components of the transmission, helping maintain the hydraulic pressure that is necessary for the environment to function. The additives present in ATF deplete over time and require replenishing.
Our technicians are well-versed in tire replacements, wheel balancing, wheel alignment and are ready to attend to your every requirement.
Regular inspection and testing can maximize your battery's lifetime and help maintain its optimum performance.
Help?
Vehicle damaged?
We'll fix it
We specialize in vehicle repairs.
+94 11 290 4949
Services
We offer a full range of front-end mechanical repairs for all makes and models. This includes everything from struts, shocks and tie rod ends to ball joints, springs and basically every moving part in a vehicle.
Book an Appointment
General Repairs

Running Repairs
Engine Tune-ups
Suspension Repairs
Tyre Replacement and Wheel Alignment Services
Diagnostic Services
A/C Maintenance and Repairs
+ More Services
Book an Appointment
Periodic Maintenance

Engine Oil & Oil Filter Replacement
Inspection of Transmission Fluid, Brake Oil, Coolant, & Battery Water
Inspection of Suspension System, Steering System, Engine/Gearbox Mounts, and Other Perishable Parts
Full Body Wash/Engine Clean/Undercarriage Wash/Vacuum/Body Wax
Vehicle Inspection Report
Air & A/C Filter Inspection
Tyre Pressure Inspection and Adjustment
Wheel Rotation
Battery Health Report
Inspection of A/C System
Front & Rear Brake Inspection and Cleaning
Road Tests
Vehicle Detailing
+ More Services
Book an Appointment